Brighter Every Day


21.06.20

Dear Irving House Email Subscribers
Here we are at the height of summer, the long hot days we sometimes wish would never end. At the end of 2019 I made a wish list of things to accomplish. All were tabled in 2020, but recently, after researching costs and being more confident of our future, I returned to that list and have begun nearly all of the items on it. This makes me so very hopeful~!

Guests are returning or discovering us for the first time, and the house is humming with its old time busy cheer. We have even hired one of the housekeepers from Harding House, a very satisfying step.

Yet we are in some kind of limbo. With the coronavirus and insurrection lingering in the air, my writing of letters and post cards to voters continues. And keeping Irving House going feels like a good mission: maintaining a haven for travelers to Cambridge. It is reassuring that this accommodating guesthouse has been serving visitors for more than 75 years. Each year, each milestone, each disaster survived, all the world and local changes that have changed us, have added more substance to our strength.

Just walking around town now feels more congenial, lively, inviting. Nearly 70% of Massachusetts residents are fully vaccinated; cases and hospitalizations are down to levels not seen since early March 2020. Revels is hosting a Boston Harbor Cruise this evening. Club Passim is opening up again with Ellis Paul tonight! At Henrietta's Table the other day, I enjoyed lunch in the shade of an umbrella while the conversations of many other happy diners burbled around me.

And while last year was to be a fine celebration of the 75th year of 24 Irving Street accommodating travelers, and 30 years of our ownership, I am more pleased that THIS year marks 31 years of our ownership, as 31 is a prime number. While the cycles of 5 and 10 years are nice to note, the prime numbered years grow rarer and therefore more significant as time rolls on. So, I mark this year with special honor: another successful milestone in a difficult stretch of time. We are getting better at this every day...

Here to welcome you whenever your travels bring you to Our Fair City, I am,

Yours sincerely,

Rachael



---
In a follow up to a previous story, we are pleased to add a pic of that baby whose arrival was so anticipated by a guest. Poppa let Veronika hold him..After this little boy's grandparents left Irving House, he and his parents stayed with us as they arranged to move out of their apartment.
And, our ramp has its first banner covering the glaring aluminum...
Now you can see you are getting close to Irving House as you drive down Irving Street!
---
We are repeating our
College Tripping Special
with a new twist:
Once you have booked your room on our site, email or call us to let us know you are
a subscriber to the Irving House Gazette and we will give you a discount on the room as well as
a bag of goodies to help make your college tour more fulfilling!
Copyright © 2021 Irving House at Harvard, All rights reserved.
You are receiving this email because you opted in at our web site, or signed up to receive promotions about us through the Cambridge Office for Tourism site.

Our mailing address is:


Want to change how you receive these emails?
You can update your preferences or unsubscribe from this list.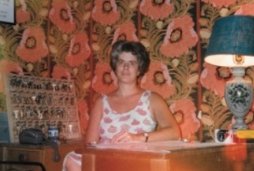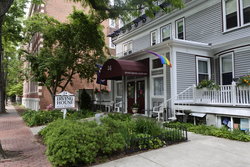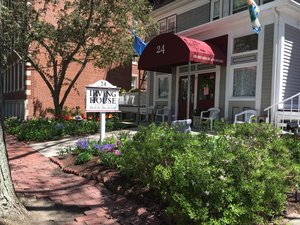 Community News
Visitors, please note! New Massachusetts visitor requirements.

If you are arriving from New Jersey, New York, Vermont, New Hampshire, Maine, Rhode Island, Connecticut or Hawaii (!) you are welcome to be here without filling out a form.

We ask that you maintain physical distancing and mask wearing practices in all common areas inside and outside anywhere.

Our Rt (transmission rate) is low, but not below 1. We want to improve that and all our COVID numbers so we can stay open to welcome you. Please help us do that!

If you are arriving from anywhere not mentioned, please be sure to fill in this form and send it to the Massachusetts' Department of Public Health.
Thank you.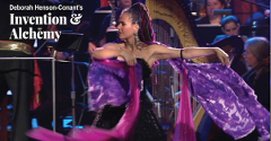 Wish You Were Here!
Allie Durak of Two Of A Pear is our gardener.
We love how she dolls up our tiny plot of land, our gift to the street.

Yes, this is before the aluminum ramp, in late spring, for those of you who know tulips. Here is Allie at work on our front porch!
Thank you Allie! We always look forward to your visits!
And, as always, thank you Zoia for these pics…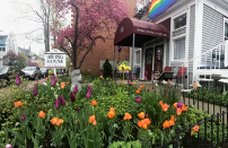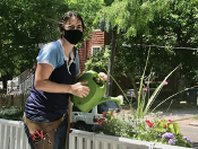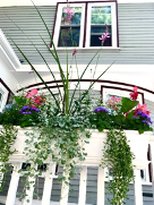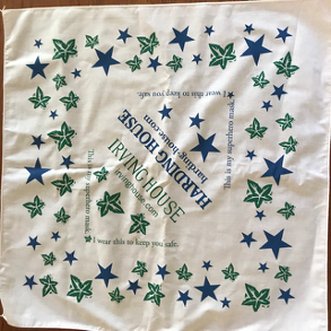 Bandanna Mask Kit
While the kit is very homemade, it will still do the trick in a pinch, especially with the coffee filter!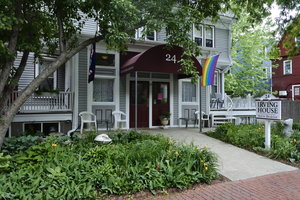 CORONA CASH CRUNCH!
We are still in it, so we are still making the offer: a $100 gift certificate will buy you a night at Irving House in a room with private bath any time for twelve months after we open.

NOW we are sending out bandannas with our gift certificates! And for those first few dozen purchasers, we will send you one too!

We thank our loyal and generous guests for purchasing these already. This keeps us going practically and boosts our morale. To buy one you can call us with a credit card number or send us a check.
24 Irving Street, Cambridge, MA 02138
617-547-4600

Thank you!