Irving House Complimentary Breakfast
Guests love our breakfast!
Help yourself from 7 – 10 am each morning to a healthy & fresh breakfast, included in your room rate. We offer a selection of baked goods, fruit, juice, cereal, coffee, cocoa, teas, and "from the oven" specials.
Plus, delight in our complimentary snacks and refreshments, which are served all day long.
COVID-19 Policies
Breakfast service is now in the front hall. Guests are invited to take it to our front porches, the parlor, or their rooms. The dining room is closed. The breakfast is a much simpler buffet with all item individually wrapped, such as fruit and muffins. Coffee is served in disposable cups.
Our breakfast area has limited occupancy and new cleaning processes. We offer contact-less delivery, takeout only, and disposable dishware.
Our Food is as Locally-Sourced as Possible
Our menu changes regularly with rotating seasonal items. Regardless of variations, you will always wake up at Irving House to a fresh breakfast spread showcasing the area's finest artisanal items.

Browse some of our favorite breakfast staples below.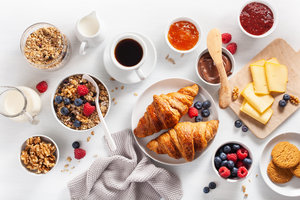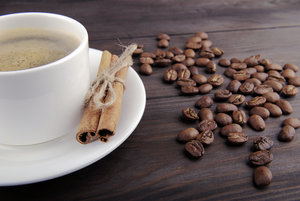 Beverages
Organic, fair trade coffee, decaf & tea
Hot chocolate
Regular & sugar-free juices (orange, grapefruit, cranberry)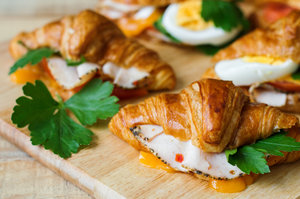 Fresh from the Oven
Egg & cheese popovers
Spinach & cheese popovers
Ham & cheese croissants
Spinach & feta tartlets
Bacon & leek tartlets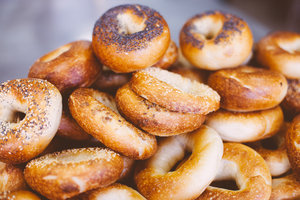 Toast your Own
Bagels (in assorted flavors)
Breads (sourdough, six grain, pumpkin seed)
Croissants
Cranberry walnut muffins
'Healthy morning' English muffins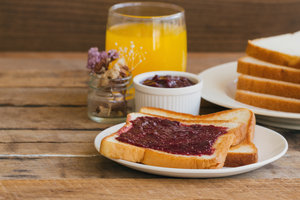 Spreads
Locally-sourced jams
Marmalade
Nutella
Peanut butter
Butter
Margarine
Locally-sourced cheeses
Cereals
Granola (changes seasonally)
Fruit Loops
Special K
Cheerios
Raisin Bran
Oatmeal (various flavors & toppings)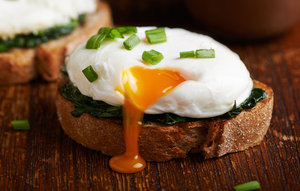 Dairy
Organic yogurt (plain & strawberry)
Milk (skim, 2% & 4%)
Organic cheeses (American, cream cheese, goat cheese, farmer cheese, cheddar cheese)
Locally-sourced, organic eggs (freshly hard-boiled or poach your own)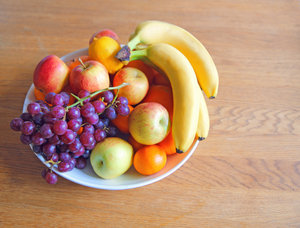 Fruits: Fresh & Dried
Apples
Bananas
Oranges
Pears
Seasonal raisins, cranberries, apricots, plums, walnuts, mango, kiwi, almonds, tomatoes & olives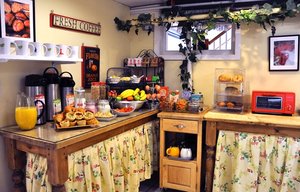 Available by Request
If you have special dietary needs, please let us know when you make your reservation. At Irving House, we are dedicated to providing you with a seamless and comfortable experience, which includes satisfying dining. We are happy to make adjustments to our daily breakfast menu to ensure that you find items to suit your preference.
Some items available upon request include:
Muesli
Gluten-free baked goods
Soy or rice milk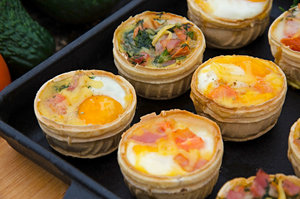 All Breakfasts Offer the Freshest Ingredients
We proudly source local items wherever possible. Browse some of our local partners below.