Earth Day 1970
I was in tenth grade, not far from Central Park where the gathering was enormous, the biggest I had ever been in. From Central Park to the Village, the streets were closed to vehicles, full of people, banners, a giant earth ball floating above us. We walked from the park to Union Square, reveling in the power of our presence to stop the smelly cars. Even eight years after the publication of Silent Spring though, we were more focused on cleaning up the trash than understanding the whole ecosystem on which we each and all rely. The following fall I started a student ecology group just to educate ourselves on the scope of the problem. It was huge, and growing. But we have learned, we are learning. And when I started to renovate Irving House twenty years later, I made improvements to operate more sustainably whenever and wherever possible. Still do.
If this pandemic teaches us nothing else, it is that we are all connected, all reliant on science to care for ourselves and our only planet.
So, wherever YOU are, take a moment to take a breath, open your eyes to the sky, to the horizon, to the ground under your feet. Smile. You are alive.
Science and love, rationality and compassion. It's really all we have.
I send you this on 4/20 to give you a bit of notice, in case the days have lost their measure for you. Here is a bit of history: https://www.earthday.org/history/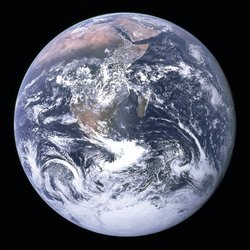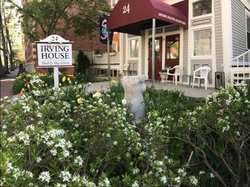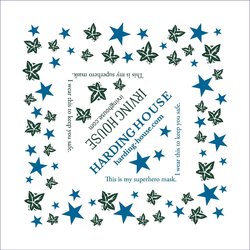 The garden still blooms,
our gift to the street. The ramp is not yet installed, though it should be soon. The days are quiet, but the small number of guests and employees I see are getting on with their lives and their work. And all this, like our little garden, cheer my thoughts.
I hope you are each and all well, and staying so.
Rachael